Fitness Classes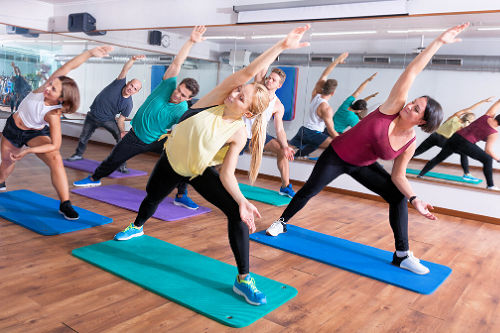 Yoga with Dee (Beginning May 4th)

Every Tuesday
- Beginning Yoga 4:30-5:30 p.m.
- Slow Vinyasa Flow 5:45-6:45 p.m.

Class Description:

Beginning Yoga: A basic Hatha Yoga class combining breath work and basic poses for strength and flexibility. Best for beginners and anyone looking for a slower paced class. 

Slow Vinyasa: A slower Vinyasa Flow class combining breath with sun salutations and holding poses to build strength and flexibility. 

Registration and Cost:
- Each class is $12 (register on-line or call the front desk: 763-595-1043)
- Purchase an 8-pack for $80 (must register by calling front desk: 763-595-1043)

*Due to COVID guidelines and to keep our clients safe, class size is limited to 10 participants.